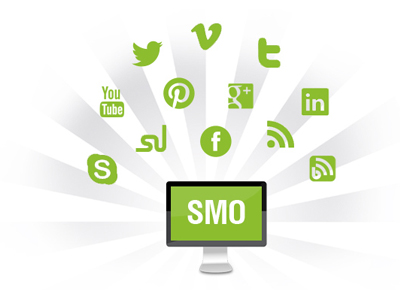 Social media is the channel through which you can come in instant contact with people worldwide and can share news, views and opinions.

The social media acts as a channel of communication which can pass on information like wild fire, in real-time. This is an effective mode of promotion in the hands of corporate companies. So, in the wake of popular social media networking sites like Twitter and Facebook and Social bookmarking sites like Dig and Delicious, more and more businesses and companies are opting for SMO, the acronym of Social Media Optimization which is more commonly known as Social Search Engine Optimization. In such kind of SMO services there is no match for www.24x7design4u.com because they are full SEO team working in perfect tandem with each other
We, at 24x7design4u employ the best SEO tactics offer the premium SMO services so that you can reap the full benefit of Social Media Optimization, one of the powers weapons in the game of Internet Marketing. Our social media marketing help you to give best results without violating any search engine ethics. We have a unique and inventive strategy for social media optimizations that lets you have the best interactions with your audiences and customers. Social media marketing is pretty effective and based on the most modern SMO tactics and techniques.
The SMO services team of 24x7design4u.com is expert in handling all these matters and they can effectively build up a social community for you and foster a healthy B2C (business to consumer) relations. We work to take your brand name to a zenith, from where on your brand value will help attract potential clients and earn you revenues.